Regarding Wooden Restoration
For over 330 years Nagoya Castle's main tower keep had been a much-loved symbol of the city since it's construction in 1612. In 1930, it was the first castle to be designated a National Treasure.
Many of the structures, including the tower keeps were destroyed in the air raids of 1945. As one of the foremost castles, in 1952, Nagoya Castle was designated a Special National Historic Site, seen as the near equivalent of a National Treasure.
Following this, through citizen's contributions, Nagoya Castles' keeps were restored in steel reinforced concrete in 1959. Its' outward appearance reproduced the original tower, while the interior was a museum of historical items, materials and models. After 60 years of service, aging and earthquake resistance problems have forced the closure of the keeps.
An abundance of historical materials and records has meant that it is possible to authentically restore Nagoya Castle's tower keep. For these reasons, Nagoya City is planning to rebuild the tower keeps.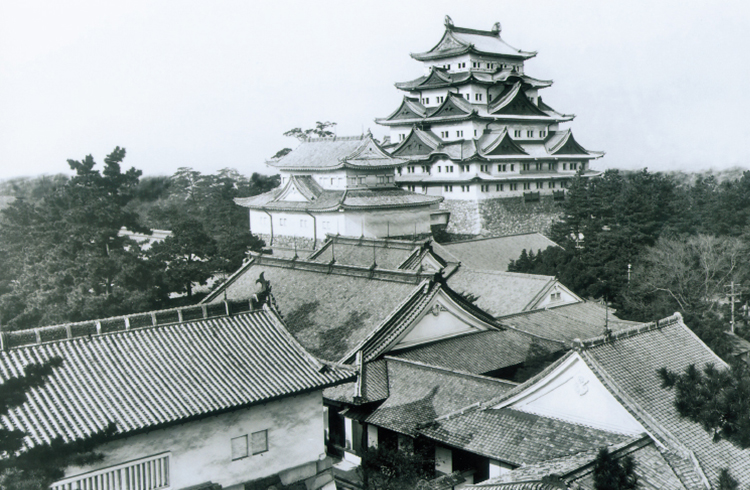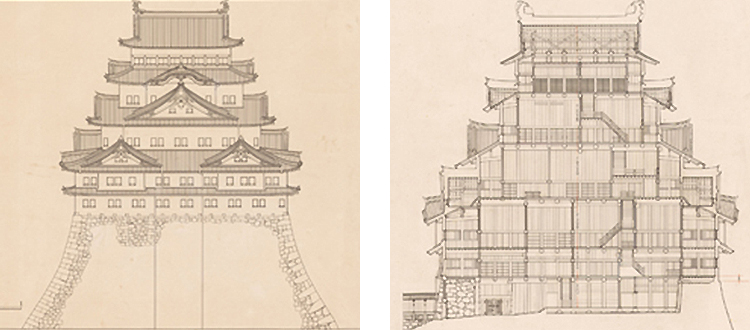 Nagoya Castle survey measurements dating from 1932. Many such architectural charts remain.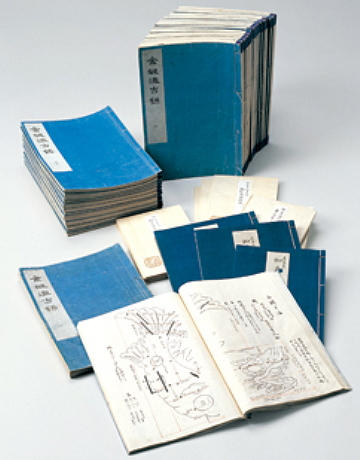 The Kinjo Onkoroku, 64 Volumes.
An encyclopedia of Nagoya Castle records and specifics researched and compiled by the Owari domain samurai between 1821 and 1902.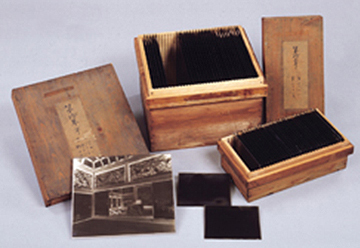 Nagoya Castle Tower Keep Wooden Restoration Image VR Video Experience