Ofukemaru Area
Northwest Corner Watchtower
Tea Ceremony Houses
Ofuke-maru Exhibit Hall
Nogi-soko, Storehouse
Seihoku-sumi Yagura, Northwest) Corner Watchtower

Important Cultural Property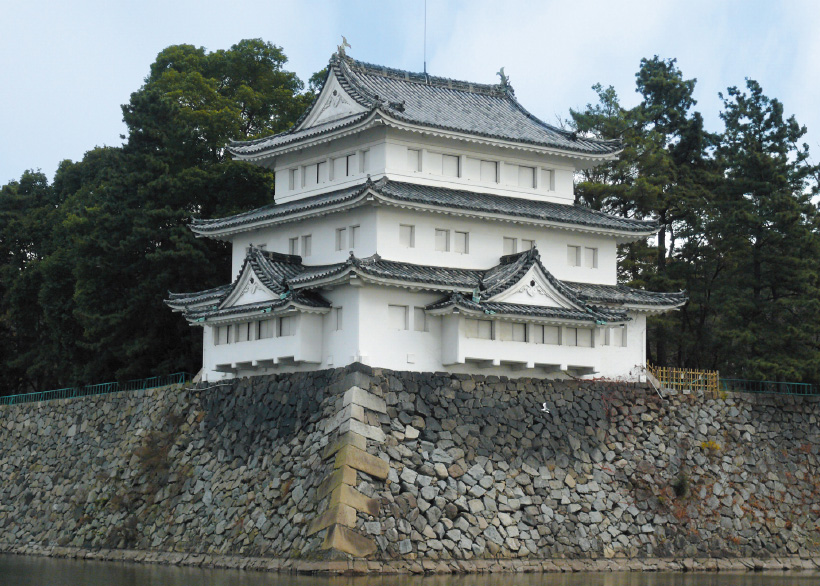 Located on the northwestern corner of the Ofuke-maru enclosure, this watchtower was constructed around 1619. This is Japan's second largest three-story remaining watchtower in original condition.
Tea Ceremony Houses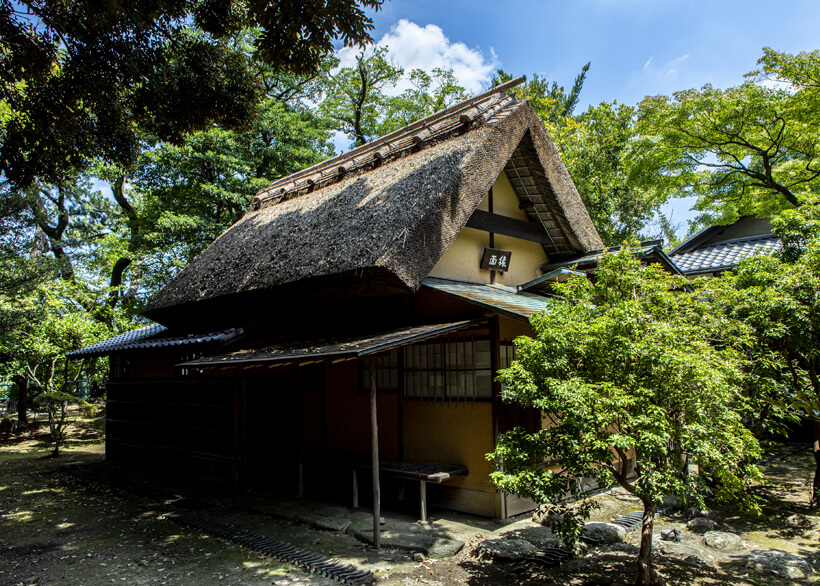 The gardens of the Ofuke-maru precincts, consisting of about 2,000㎡, housed the renown Sarumen-bogaku, Yuin, and the Oribedou Tea Ceremony Houses, and a study, established for the use of the tea ceremony.
Nogi-soko, Storehouse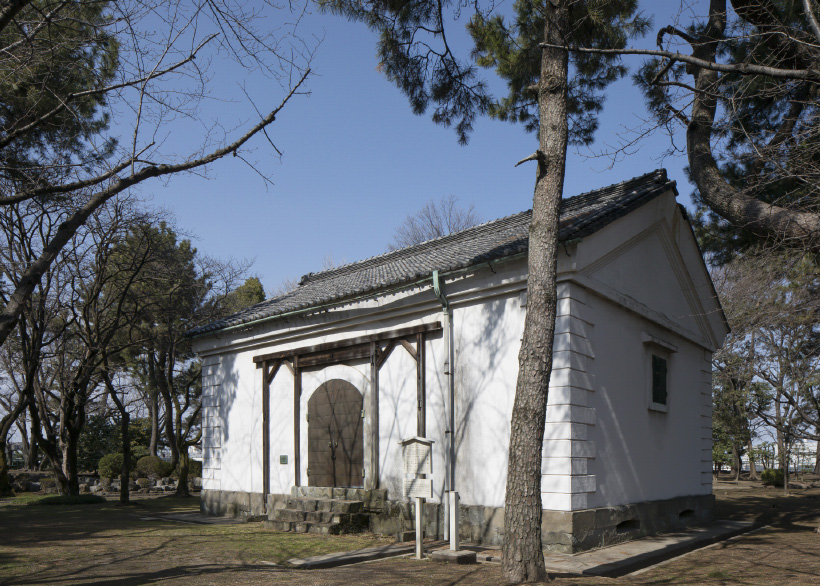 Built as a gunpowder depot on the Ofuke-maru precinct during the Meiji period(西暦を入れたいですXXX-XXX), many of the Honmaru Palace's sliding door, wall and ceiling panel paintings were stored here in the Nogi-soko storehouse during the war, and were thus saved from WW2 air raid destruction.