Nishi-no-maru Area
The Victorious Kaya Tree
Main Gate
Seimon, Main Gate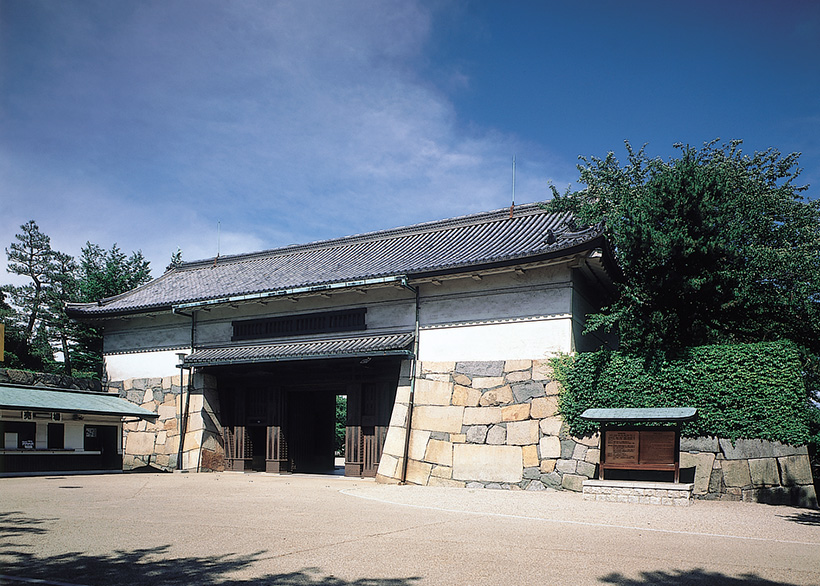 The main gate, leading to the Honmaru, was one of the most important castle gates, and one reserved for the use of elite retainers and guests. It was rebuilt, along with the tower keeps in 1959.
Omote Ni-no-mon, Second Front Gate

Important Cultural Property
Open to the Public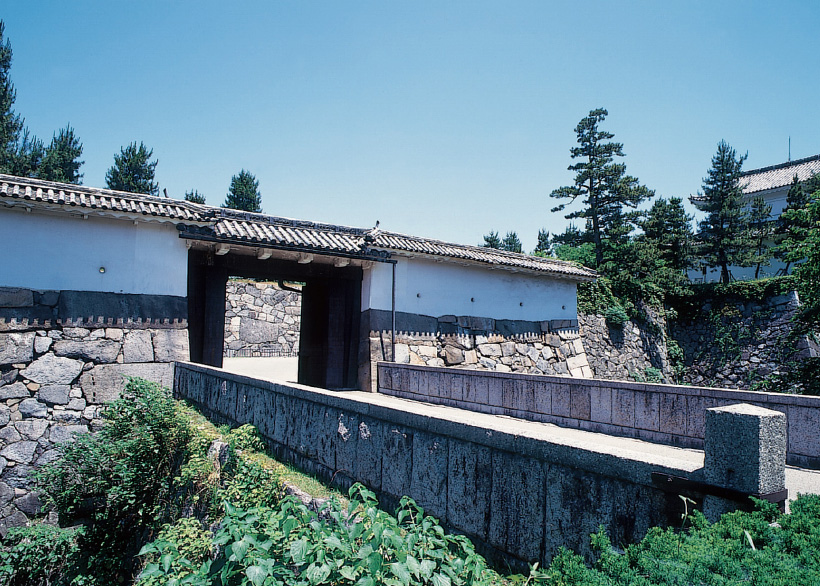 Completed around 1612, this gate on the south side of the Honmaru is constructed of iron clad, thick wood. The walls either side of the gate feature round gun ports for the firing of matchlock guns.
The Victorious Kaya Tree
Natural Monument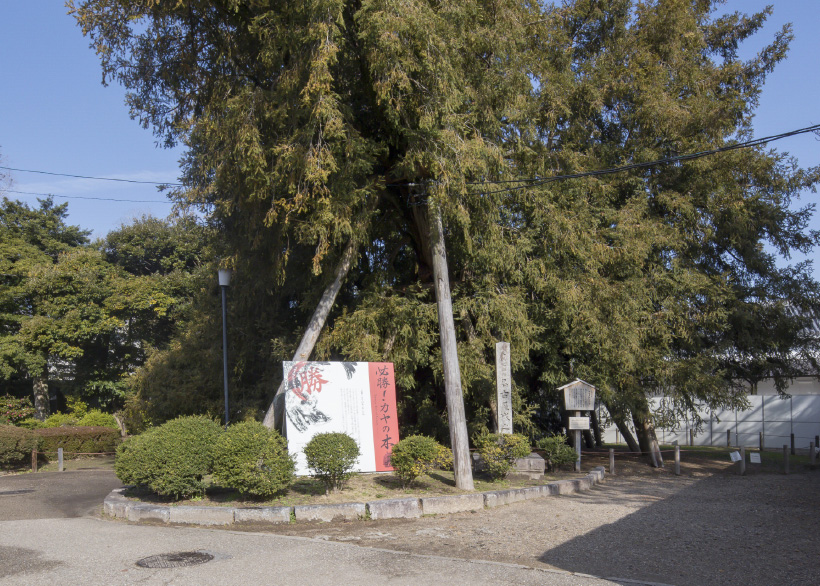 Designated a Natural Monument, this Kaya tree is believed to be over 600 years old. According to the legend, Tokugawa Yoshinao, the first lord of Nagoya, ate the nuts of this tree and prayed for victory before going off to battle.